Why choose CNS as your IT Support Provider?
Selecting the right IT Support Provider is a key business decision. You need to be sure that the partner you choose will be able to deliver the service that will drive your business forward.
You have to place considerable responsibility into another company's hands. What guarantees do you have that the company can deliver? The simplest way to assess your IT Support Provider is to look at their track record.
CNS have been established for over ten years, with our Directors having over 30 years of industry experience. We have worked hard to earn our reputation as one of the leading IT support providers in the South East.
There is no higher endorsement than being recommended to other businesses, and the majority of our clients come to us by word of mouth.
Why outsource your IT Support?
Cost effective – No overheads /Staff costs
Full cover 24/7 – peace of mind
Improve productivity – more efficient systems
Increase profitability - Free up your workforce to focus on key tasks
Protect your business – backup and security
"One in five businesses lose £10,000 an hour through systems downtime."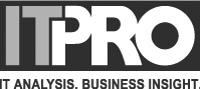 Whether you are looking for total IT support or for us to provide additional support to your in house team, our skilled technicians are always on hand offering :
Be proactive rather reactive
Reducing downtime – increases productivity
Many traditional IT Support Providers work on a reactive basis. Your IT system will encounter various issues that need to be dealt with, these can lead to costly downtime that effects your productivity.
At CNS we believe in prevention rather than cure. We will continually monitor your IT systems and be alerted of potential problems before they even occur. There could be issues with your system that have gone undetected for many months but our proactive IT support will alert us to these problems.
By having your IT systems proactively monitored , potential issues can be identified and fixed before they can cause your business any problems.
Call our team on O845 838 7484 or complete the contact form below