All data is stored in a fully accredited secure facility
with the following security measures:
The data floors are protected

by Photographic, PIN and Card combination entry, requiring not only an authorised users' access card but also the matching unique code.
A secure centre, within a secure site

Physical security features

include fencing and entrance barriers to all boundaries

24/7/365 manned

and patrolled external security

Centrally controlled access system recorded,

logged and audited

The data centre is protected

by an isolated card and pin combination entry
Both the site and the data centre have independent Infra Red CCTV
A full motion detection system covers the data floors

Data rooms

and suites are separate locked areas within the data centre

Security systems

are linked to our sophisticated central building system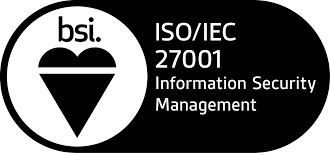 ISO 27001 is an information security management system (ISMS), Custodian achieved accreditation in in July 2011. The certification underlines Custodian's commitment to preserving the confidentiality, integrity, and availability of all the physical and electronic information assets managed by the business. The Custodian Security Management System and processes covered by the ISO 27001 certification are based on a detailed risk management analysis of the company's entire data centre network.
As part of our constant evaluation process Custodian are now in the process of gradually transferring to the ISO 27001:2013 standard.
ISO 27001 is one of the most rigorous international standards for system and physical security processes and effectively replaces BS 7799-2, the original British Standards Institute standard. The audit and certification process focuses on every aspect of the business, including physical infrastructure, site security and access management, personnel capabilities, communications and operations, legal compliance criteria, and back-up and disaster recovery systems.
Call our team on O845 838 7484 or complete the contact form below